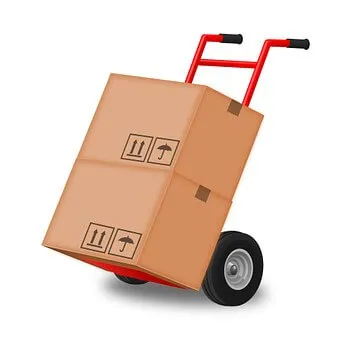 How Our Corporate Moving Process Works
Since our establishment in 1980, Galleon International has aided numerous illustrious brands, companies and corporations in deploying employees overseas and ensuring a smooth transition in all aspects of this changeover period.
We understand that company's responsible for these global relocations rarely have the time or specific knowledge in ensuring everything is put in place before, during and after the international relocation. That's why Galleon International has a strategic and tailor-made approach to ensuring a seamless transition overseas.
A bespoke consultation with our professional Moving Surveyors
A successful move must begin with a thorough and professional survey to determine your company's unique and specific requirements. Our highly-trained, in-house surveyors will put the essential groundwork in place for your move by undertaking a detailed assessment.
This survey includes an evaluation of aspects such as: the volume and nature of household goods and personal effects, concerns which need to be considered and any other specific requirements your business may have. Our surveyors will also ensure every detail of the process is covered, from transportation and shipping right through to required documentation and final delivery on the consignment. Our surveyors will then create an entirely bespoke time-plan and hand over to one of our dedicated Move Managers.
Assignment to a personal Galleon International Account Manager
Our dedicated Account Managers will direct and oversee the entire corporate moving process, from start to finish. This means your business and your employees will always have a direct point of contact throughout the move, who can help and deal with any enquiries you may have.
The moving process
While every company virtuaand employee is unique in their requirements, we have a highly strategic approach to ensuring the moving process is as smooth and stress-free as possible. Our Virtual Survey app can be used on your device, which allows you or your employees to simply point at the goods that need to be moved within a home or office and a quote will be sent to you within 24 hours.
We will then organise storage, transportation and professional packing of your goods. In this process, we also provide insurance packages that are most suited to your company, to ensure every eventuality is covered. All necessary documentation for the destination country will also be handled by our experts.
My Move Tracking System
We provide both assignees and employees with a unique log in and password which allows you to check the progress of your move 24 hours a day, 7 days a week. Our messaging facility within this tracking system also provides complete assurance of where your shipment is in its transit schedule.
Here at Galleon International, London we guide and support our valued clients through every step of an overs, priding ourselves on our fully bespoke, start-to-finish service and attention to detail. If you would like to find out more, please get in touch today on 01708 868 068 or email info@galleon-ltd.com.