Galleon International: Your Trusted Partner For Individuals And Families Moving Overseas For
Work
Taking on a new work position overseas is an exciting but also daunting new challenge, especially when it involves relocating to a new home.
At Galleon International, we share your excitement as you embark on your new adventure, but we know how stressful this life event can be for you and your family! We can provide the support you need at every step of your journey – so you can focus on settling into your new home and workplace and start enjoying this new chapter of your life with ease.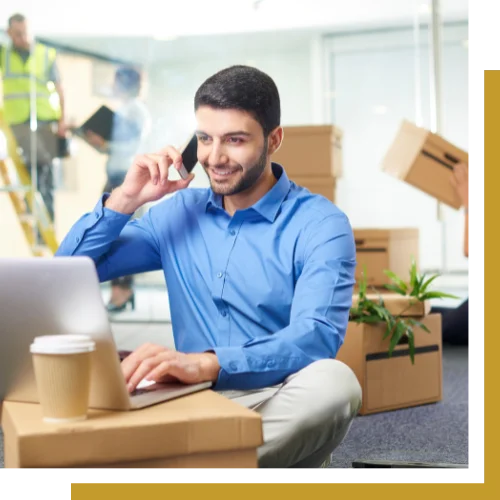 By Your Side At Every Step Of The Journey: Our International Home Move Services
With over four decades of experience helping our customers relocate outside the UK for work, we have the necessary expertise and skills to plan and execute international home moves that are seamless and trouble-free.
Your Move Overseas Is Important For You And Is Important To Us – So Every Overseas Home Move
Is Treated As Unique
At Galleon, we recognise that a removal overseas involves numerous steps and careful planning to ensure there are no delays or unexpected surprises. The process can be stressful, drawn out, and expensive – the last thing you need when getting used to a new culture and experiences overseas.

This is why we leave no stone unturned to make the process easier, less stressful, and more enjoyable for you, your family, and any pets.

From packing and unpacking at each end, to real-time monitoring of your possessions in transit, to making sure no valuable items go missing throughout the process, our expert bespoke planning service ensures that every little detail is considered so that your relocation is cost-effective, timely, and rewarding for you and your family. What To Expect - The Steps
• An accurate quotation and breakdown of services that you can provide to your employer – if required. We are happy to liaise with them directly or through you to address any questions they may have about costs or your removal timescale.
• Full packing and unpacking services to ensure your move is compliant and safe.
• Access to an experienced and reliable network of global partners to ensure your possessions arrive safely and on time in your new home.
• A Dismantle and Rebuild service to safely move large or complicated items of furniture.
• Highly effective protection of valuable possessions to safeguard them during their journey.
• Support the moving of your pets to your new home, including compliance with international laws and quarantine regulations for certain animals and locations.
• Full door-to-door relocation service for your family car and other vehicles.
• Comprehensive door-to-door insurance advice and information, to ensure the protection of your possessions at all times.
Moving Overseas With Galleon: A Service That You Can Trust
Moving overseas for work can be emotional as you prepare to venture into new and unfamiliar territory. Choosing Galleon International for your home move can relieve you of the burden of planning, so you can focus on settling into your new life, confident that the removal is expertly managed on your behalf.
By choosing Galleon International as your international home move partner, you will benefit from:
• A fully costed service so you can plan the financial aspects of your move with confidence.
• A managed move with a single point of contact if you have any queries or concerns.

• An accredited international home move service backed by the British Association of Overseas Removals APG Scheme Trust, ISO 9001 and quality assured standard BS8564

• Our extensive experience in helping other customers move overseas.

• Knowledgeable and friendly staff who are always available to offer support or advice.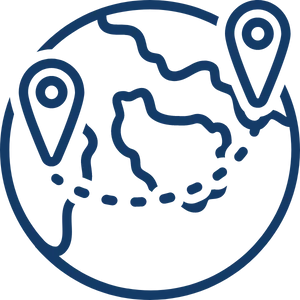 Moving overseas is more complex than moving within the UK, so we ensure that all of the
necessary steps are taken to ensure compliance with international regulations and that we deliver a cost-effective removals service, no matter where in the world you are being relocated.
Next Steps
• Contact Galleon International: We will conduct a detailed survey of your home, in-person or virtually, and discuss the different modes of transport you can choose – air, sea, or road.

• Receive your quotation: We will provide you with an accurate quotation for your home removal and discuss any special arrangements, such as the transportation of valuable items or your pets (a copy of this can be sent to your employer on request). Please note for home moves to the EU, the road rate will apply, with the cost dependent on the size of the shipment and trucking options.
• Stay in control: You can track the entire removal process from door to door with our dedicated MyMove login area, with all the information you need about the dates and progress of your removal at your fingertips.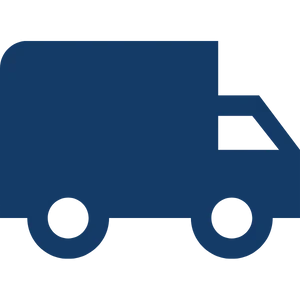 Start Your New Life Abroad By Contacting Galleon International
If you're moving overseas, you need specialist knowledge and advice from a trustworthy home removals expert who can ensure your move progresses seamlessly and on schedule.
To find out more about how we can support you, or to request a free, no-obligation quotation, please call Galleon International on 01708 868068 or send us a message and one of our team will be pleased to assist you.
Testimonials
Reviews From Our Clients

Absolutely fantastic - held our belongings for 18-months and then delivered to our new home in California without any issues. I would highly rate Galleon.


Hannah, everything arrived and we are absolutely delighted. The removal team were great. Would highly recommend.


I would fully recommend Galleon. There was lots of communication all the way through with emails and calls being replied to very quickly. The price was very favourable compared to other local removal companies. The team that did the removals worked so hard, and they were a nice bunch of chaps too. They arrived on time, hardly took a break and got the job done quickly, very professionally and with good humour. I wouldn't hesitate to recommend them and would certainly use them again if required.


Communication was clear at every step of the process. Packers were punctual, efficient, helpful, good-natured and cheerful. I would thoroughly recommend Galleon International.


I highly recommend Galleon International, Aveley. Wendy and her team were professional and enabled my mum's move to go ahead stress free without any problems. I would definitely use this company again.


Excellent service, frequent updates, accommodated my ever changing schedule.


Absolute professionals. Great team to work with and made moving furniture to Spain so easy. Special thanks to Hannah who was so helpful and a pleasure to work with. Would definitely use again. Thank you Galleon.

Latest From The Blog
At Galleon International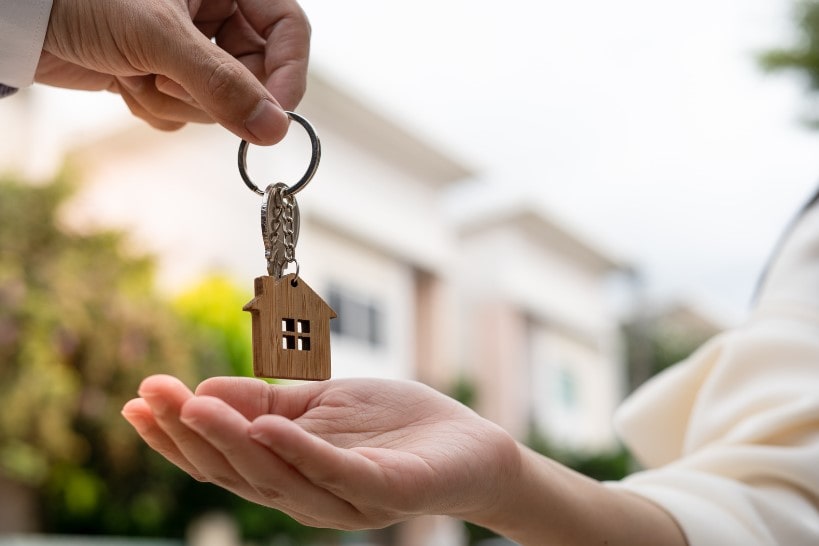 August 2023
Helping employees relocate to a different regional or international location to take up a new position can be a major undertaking for companies in the UK.