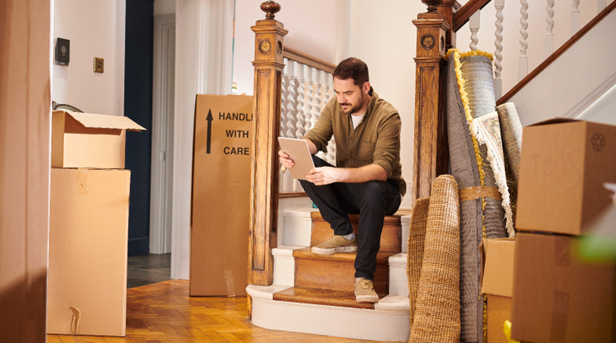 How To Prepare For Moving Overseas
If you're moving overseas to a new home outside the UK, it can be hard to know where to start. The saying 'so much to do, so little time', is never more true than when it comes to planning a long-term global relocation, and it doesn't matter how well organised you are or how detailed your checklist is, there may be times when you feel there is simply too much on your plate, and you question whether or not all the effort is even worth it?
As tough as this situation is if you reach it, we'd like you to take a deep breath and take a step back for a moment. At Galleon, we've been in the business of helping people move overseas to Europe, the USA, Japan, and further afield, and can ensure that moving overseas takes planning and hard work, but it is achievable. There are proven ways to manage the process to make it smoother, less expensive, and less stressful for everyone involved.
So if you are unsure where to begin, here are our no-nonsense tips for starting to prepare for moving overseas.
Plan (Well) Ahead
You'll have a lot to do preparing for your move overseas, so the sooner you can establish your relocation plan, the less worrisome it will be. If you've never lived or spent much time in your destination country before, take some time to familiarise yourself with the culture and society there, including local transportation options, the cost of living and the availability of groceries and essentials so you know what to expect when you arrive, healthcare and whether you need insurance, and the local schools. Also compile a list of useful services such as banks, hospitals, and entertainment facilities in the area. This is a useful exercise in itself but will also help you prepare psychologically and emotionally for your move.
Understand The Legal Requirements
Moving and working abroad will require going through various visa and residency requirements for your destination country – including for most European countries now that the UK has left the EU. Check with the country's embassy website and with your new employer, if possible, to confirm what paperwork needs to be completed in advance, and prepare all relevant documents you may need while abroad.
Get Your Finances In Order
Moving overseas can be expensive, so it's useful to start saving and setting aside money each month for the move as soon as you can. If you are unsure of the costs or what you should spend, speak to an international relocation specialist to help you establish a realistic budget. We'll be happy to offer informal advice about budgeting for an international move.
You should also seek advice from an accountant or IFA in the UK on local tax obligations in your destination country, and how you'll manage your finances after the move – e.g. by opening up a new local bank account. If your salary is still going to be paid into a UK bank account, look into ways to transfer funds overseas without incurring high fees – these can vary considerably from bank to bank, and from country to country.
Source An Experienced International Removals Service
To move overseas from the UK you'll need a specialist removal service who is familiar with relocations to your destination country, so look at different companies offering overseas removals, weighing up the cost of organising everything independently against paying for an organised service, and discussing with the company how to pack your goods securely. Relocating with a specialist, such as Galleon, is normally cheaper and is always far less stressful than trying to handle everything yourself.
Make Arrangements For Pets
Relocating a cat, dog, or other cherished pets overseas can be complicated, so be sure to make arrangements for your pets well in advance. Your pets will probably need up-to-date vaccinations and certificates before they are allowed into the destination country, and they may need to spend a period in quarantine. Questions to ask include the practicalities of travelling overseas with your pet, how to transport your animals safely and securely, and what paperwork and regulations are involved.
Start Packing Early
The sooner you can start packing for your move, the less stressful it will be. Take the opportunity to inventory all the items you want to take with you and those that need to be placed in storage in the UK, as well as donate or sell items that won't be going with you.
Moving Overseas With Galleon International – Find Out More
To find out more about our European and international relocation service and how we can help you prepare for and carry out a flawless move overseas, please click here to contact us, or call 01708 868068 to speak with one of our knowledgeable advisers directly.
Image Source: Canva